Tungsten Carbide Peeling Die
Description
Tongyi carbide peeling dies are made from highly purified tungsten carbides and they are well appreciated for their durability and wear resistance. The special design of the inner hole of our carbide shaving die makes the stress release more effective. The materials to be peeled include steel alloys, aluminum alloys and copper alloys. We can manufacturer tungsten carbide peeling dies in a wide range of sizes and configurations. Both standard and non-standard or customized shapes are available in stock. We are also able to provide complete solutions for your manufacturing need.
Applications
Carbide shaving die is mainly used to remove the impurities on the surface of the wire and to peel the oxidation layer of copper bars and pipes. Carbide peeling die is also used to remove the impurities on the outer layer of copper products. The surface of copper tubes and pipes is much smoother after processing.
Advantages of Carbide Shaving Die
1. We have passed the ISO9001: 2008 quality management system certification. All our carbide peeling dies are manufactured under strict supervision.
2. With our expertise in carbide dies, we offer complete solutions for the challenges facing the metal processing industry.
3. Our company promises fast delivery. Samples and quotations of our carbide shaving dies are also available if needed.
Parameters of Tungsten Carbide Rectangle Drawing Die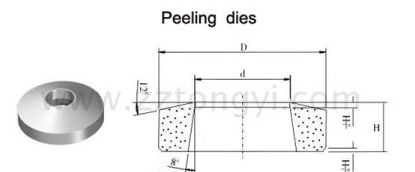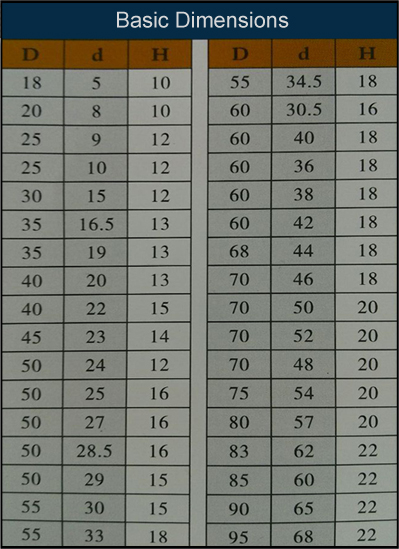 Founded in 2002, Zhuzhou Tongyi Industry Co., Ltd. has quickly become a leading manufacturer and supplier of carbide shaving dies in China. We offer a wide range of carbide products, including carbide peeling dies, carbide anvils, carbide drill bits, tungsten carbide bits, carbide buttons, carbide rods, etc. We can also manufacture products according to clients' specifications. For more information about our products, please contact us.